Hyundai Spotlight
July 04 2019, Hyundai of Regina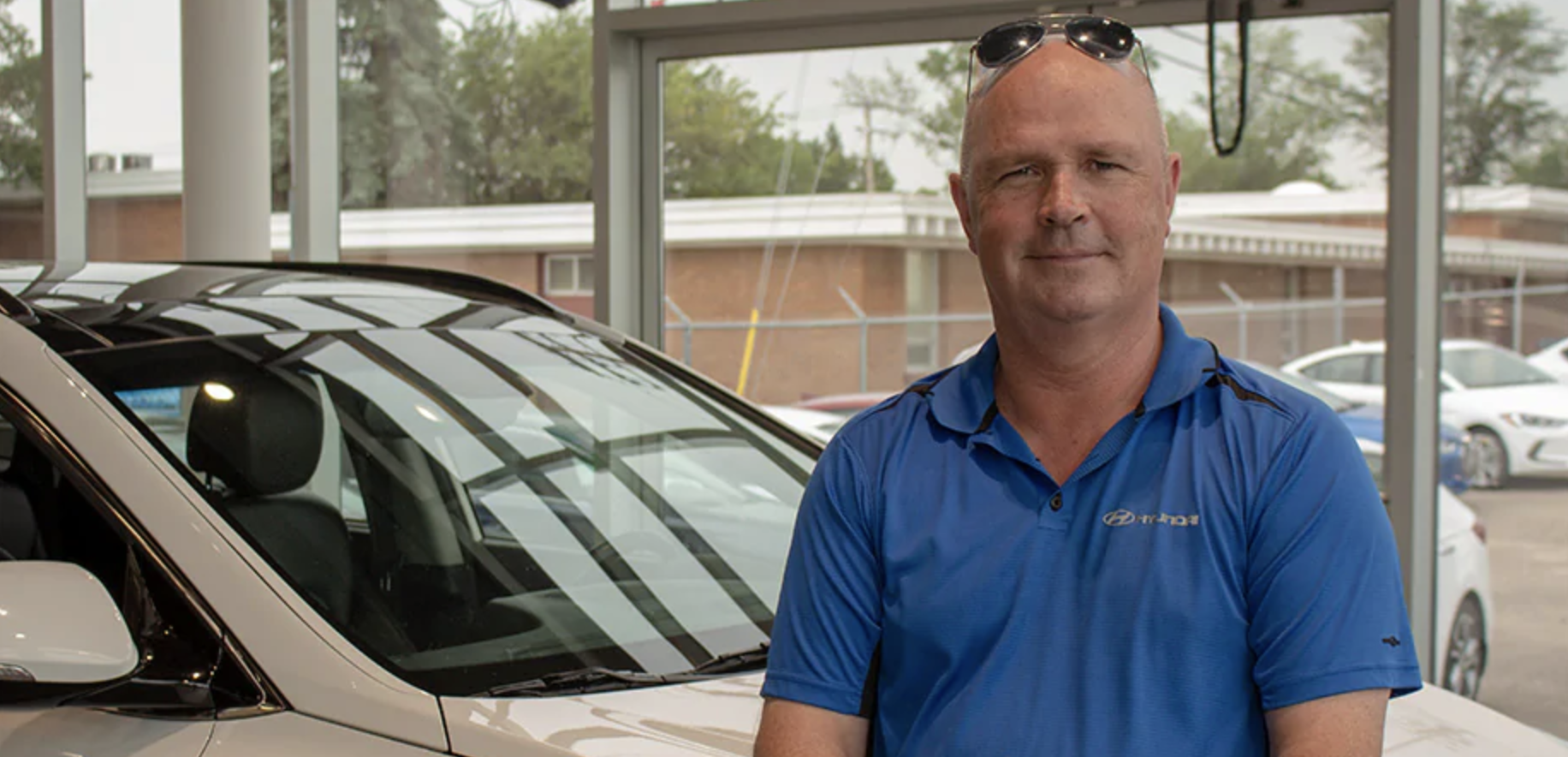 THIS IS HYUNDAI SPOTLIGHT, WHERE WE FEATURE ONE EMPLOYEE A MONTH SO YOU CAN GET TO KNOW THEM. MUCH LIKE YOURSELVES, BEHIND ALL THE GLAMOUR AND FAME, WE ARE REAL PEOPLE.
This month, we got up close and personal with our July choice, Sales and Leasing Consultant, Kevin Butler.
Q: Were you born and raised in Regina?
A: No. I was born in Calgary and I cheer for the Riders whenever they are not playing the Stamps. :)
Q: What do you like to do in your spare time?
A: I like to cook - mostly on the BBQ. And play on the Internet.
Q: Why do you like cars so much?
A: My love for cars starting while going for a ride in my Aunt's boyfriend's GTO. This was many, many years ago but I still remember the smell of the burning rubber off that GTO.
Q: What is your favourite movie?
A: There are too many to mention.
Q: How long have you worked at Hyundai?
A: Since 2007.
Q: Where did you work before Hyundai?
A: I worked in the film industry in Vancouver.
Q: What is the favourite part of your job?
A: I love the interaction with customers. Especially seeing their excitement when reaching an agreement on a purchase.
Q: Is there anything you wish you could do more of?
A: Getting six out of six numbers on the lottery.
Q: What drew you to Hyundai?
A: [Hyundai of Regina's General Manager] Kevin Farebrother. Otherwise, I probably would not have been in the business at all.
Q: What is your favourite vehicle in Hyundai's lineup?
A: I love the new re-designed Velosters. However, I wish I could fit better. Need to get on that diet.